Wage and Hour Compliance : Avoiding Stiff Penalties Under Fair Labour Standards Act and State Regulations
In this webinar, participants will learn how to be in compliance with wage and hour laws on a Federal, state, and government contracting basis.
Penalties for non-compliance include up to three years of back pay to employees who were paid incorrectly.

It will also give you an update on the most recent State Regulations on Wage and Hour issues.
WHY SHOULD YOU ATTEND?
Gain an understanding of the provisions of the Fair Labor Standards Act
Know the White-Collar Exemptions and how they are determined
Determining other exemptions and overtime calculations
Correctly calculating overtime pay for employees who receive commissions, production bonuses, and shift differential
Know the minimum wage in areas in which your organization operates
When to pay for training, travel time, meal breaks or employees on-call
Get an update on various State Regulations
AREA COVERED
The Primary Provisions of the Federal Labor Standards Act
Tests to Determine if a Position Qualifies for a White Collar Exemption
Other Exemptions Your Organization May Want to Consider
Computing overtime pay for multiple pay rates
Treatment of Meal Breaks, Travel, Training, and Time Spent On-Call
Minimum Wage Requirements by State and Contract
Record-keeping and Posting Requirements
What's Going to Get You in Trouble?
Action Items
WHO WILL BENEFIT?
Human Resources Professionals
Business Owners
Anyone who Manages
Supervises others
Gain an understanding of the provisions of the Fair Labor Standards Act
Know the White-Collar Exemptions and how they are determined
Determining other exemptions and overtime calculations
Correctly calculating overtime pay for employees who receive commissions, production bonuses, and shift differential
Know the minimum wage in areas in which your organization operates
When to pay for training, travel time, meal breaks or employees on-call
Get an update on various State Regulations
The Primary Provisions of the Federal Labor Standards Act
Tests to Determine if a Position Qualifies for a White Collar Exemption
Other Exemptions Your Organization May Want to Consider
Computing overtime pay for multiple pay rates
Treatment of Meal Breaks, Travel, Training, and Time Spent On-Call
Minimum Wage Requirements by State and Contract
Record-keeping and Posting Requirements
What's Going to Get You in Trouble?
Action Items
Human Resources Professionals
Business Owners
Anyone who Manages
Supervises others
Speaker Profile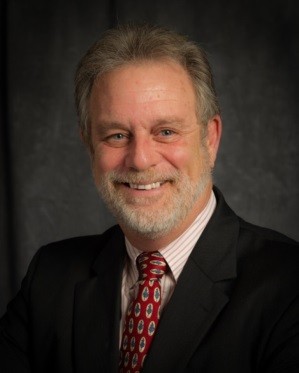 Bob McKenzie
Bob McKenzie has over 40 years of human resources management experience. His background includes a wide range of hands-on experience in all HR practices.Bob has been cited in a number of Human Resources trade publications. Among them are HR.com, HR Magazine, HR Florida Review, Vault.com, BNA and the Institute of Management and Administration and the Business Journals. He has been a speaker at a number of conferences as well as audio and web-based seminars.Bob recently received two prestigious awards for his service to the community and his profession. Entrepreneurial Anchor Magazine presented him with the "Man of Steel" award for …