Managing Stress, Worry and Anxiety: How to Create a Less Stressful, Healthier and Fully Productive Workday
Recorded Session
90 Minutes
OVERVIEW
Stress is a killer— to you and to employee engagement, empowerment, productivity, morale and a sense of accomplishment. When your self-esteem goes down, and your reputation and the work you do is threatened, how you handle it can be a serious blow to your career. If you are constantly overwhelmed, you exhibit symptoms of stress and anxiety and you are not as productive as you should be. Your performance suffers and the ability to lead people and projects takes a hit.
Learning Objectives
As demands on you and your time continue to increase, so do the levels of stress, worry and anxiety, unless you have a plan in place to handle them. When you are expected to accomplish more with less, take on increased duties and responsibilities, make tough decisions you need confidence – that you can handle it all. Even worse, when you don't know how to deal with anxiety and your stress rubs off on your employees, no one is operating at peak performance, and they will generate a toxic environment. The sources of stress, worry and anxiety are endless and it is critical that you learn to recognize, manage and mitigate the negative effects of what stresses you. This is being proactive and taking steps to eliminate the stressors you can—and dealing with the stress you can't. In this powerful webinar, learn how to de-stress yourself and your environment, how to improve productivity at work and grow your career. As a famous quote goes: 'Don't Sweat the Small Stuff' – you have more important things to do.
Why Should You Attend?
We all have stress in our lives. Some is good, too much is bad when we let it run and ruin our lives. Stress is a perception of how busy and focussed we are. When we manage it with the right stress management techniques, we stay in control and can grow from it. This is all about what we say yes or no to, our commitments, intentions and actions. The key to overcoming stress is to hit your goals.
Area Covered
Exactly what stress is: the good, the bad and the downright uglyThe issues that are causing you and others to stress out and stay unhealthy that wayIdentifying and managing your biggest stressors at work and at homeHow to get swagger and grow your reputationKey time and stress management techniques to take back control of your day, life and careerHow the right communication at the right time can reduce your stressHow to be more productive at workHow to motivate and inspire themselves and others through the S.A.M. methodAdditional bonuses that you will receive:Two special reports:"21 Day De-Stress Prescription Plan" "33 Ways to Reduce Stress."Self tests on loyalty, retention, coaching and engagementPDF Copy of my book: Why Trust Me? Making Trust your Competitive EdgeE-book: Satisfaction Guaranteed: How to Satisfy Every Customer, Every Time
Who will benefit?
Anyone who wants to get control of stress and see the positive side to it.
Speaker Profile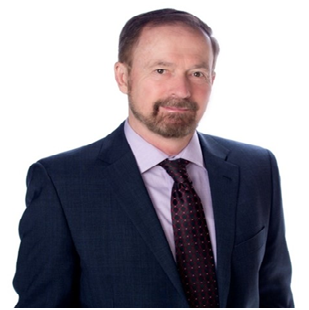 Bruce Lee
Bruce Lee has been educating and inspiring audiences with practical and proven information they can immediately implement into the personal and professional lives and for improved business growth or efficiency. A varied business and leadership background provides him proven experience that clients can relate to. The solid business background from a good cross section of industry includes: Charter Bank branch management, with special projects assigned from time to time of mortgage lending departments and seasonal savings bond drives,Manager / Resident Representative for the VISA credit card Division of a legacy Bank, in charge of the entire Province of Alberta Senior marketing representative …
Subscribe to our Newsletter