Interviewing and Hiring the Right People
Recorded Session
75 Minutes
OVERVIEW
This training program will cover the interviewing and hiring process in six steps: understanding the organization's culture, conducting a job analysis, developing behavior-based interview questions, recruitment strategies, interviewing and selection, and HR onboarding.
Learning Objectives
Avoid hiring mistakes
Describe organizational culture
Hire individuals that fit within the organization's culture
Conduct a thorough job analysis
Write effective job descriptions and job postings
Develop behavior-based interview questions and selection standards
Determine innovative recruiting strategies
Why Should You Attend?
When you rush to hire someone simply to get the job done, or when you focus only on technical skills and not on whether someone will fit your organizational culture, you will no doubt see turnover shortly after your hire. This costs time and money, and causes frustration among employees and managers surrounding that position. It is important to hire the right person the first time.

This training program approaches the hiring process from an organizational perspective, highlighting hiring mistakes, defining organizational culture, conducting a thorough job analysis, legal guidelines to comply with, creating an onboarding program that works, and more.
Area Covered
Prepare for the interview and conduct effective, goal-directed, and consistent interviews
Understand and comply with legal guidelines
Screen applicants
Make the job offer
Create an onboarding program that works
Who will benefit?
Office assistance
Office managers
Administrators
Managers and supervisors
HR professionals
Hiring managers
Business owners
Recruiters
Speaker Profile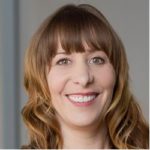 Catherine M. Mattice
Catherine M. Mattice, MA, SPHR, SHRM-SCP is President of consulting and training firm, Civility Partners, and has been successfully providing programs in workplace bullying and building positive workplaces since 2007. Her clients include Chevron, the American Red Cross, the military, several universities and hospitals, government agencies, small businesses and nonprofits. She has published in a variety of trade magazines and has appeared as an expert in major news outlets including NPR, FOX, NBC, ABC, USA Today, Inc Magazine, Huffington Post, Entrepreneur Magazine, Washington Times, Psychology Today and Bloomberg. Catherine is Past-President of the Association for Talent Development (ATD), San Diego …
Subscribe to our Newsletter