Speaker Profile:
Catherine M. Mattice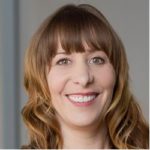 Catherine M. Mattice
Catherine M. Mattice, MA, SPHR, SHRM-SCP is President of consulting and training firm, Civility Partners, and has been successfully providing programs in workplace bullying and building positive workplaces since 2007. Her clients include Chevron, the American Red Cross, the military, several universities and hospitals, government agencies, small businesses and nonprofits. She has published in a variety of trade magazines and has appeared as an expert in major news outlets including NPR, FOX, NBC, ABC, USA Today, Inc Magazine, Huffington Post, Entrepreneur Magazine, Washington Times, Psychology Today and Bloomberg. Catherine is Past-President of the Association for Talent Development (ATD), San Diego Chapter, and one of the founders (and current president of) the National Workplace Bullying Coalition. In his foreword to her book, BACK OFF! Your Kick-Ass Guide to Ending Bullying at Work, Ken Blanchard said it was "the most comprehensive and valuable handbook" on workplace bullying. BACK OFF, and her second book, SEEKING CIVILITY: How Leaders, Managers and HR Can Create a Workplace Free of Bullying, are both available on Amazon.