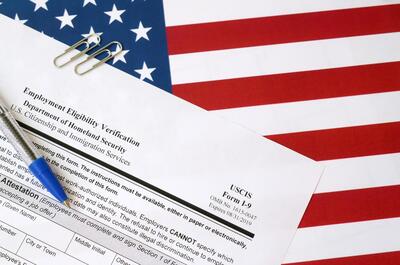 IRCA requires employers in the United States to complete Form I-9 for all new hires in order to ascertain their identity to work in the country. Both employers and employees must complete the form.
ICE is extended until December 31, 2021,
its relaxed enforcement of the normal requirement to physically inspect the original documents presented by new hires during the I-9 process and thus allow eligible employers to continue to implement remote I-9 verification in certain circumstances during the COVID-19 emergency, which was set to expire on August 31, 2021. Employees hired on or after April 1, 2021, and working exclusively in remote areas are temporarily exempt from physical inspection requirements.
The DHS policy is only applicable to employers and remote workplaces. If there are employees physically present at a workplace, no exceptions are currently implemented for in-person verification.