How to Have Brave Conversations about Diversity & Inclusion in the Workplace
Recorded Session
60 Minutes
OVERVIEW
As HR professionals, we all want to play a role in helping our workplace to improve diversity and inclusion (D&I). But that can be a difficult task. How do you create an environment where our differences are celebrated? How do you change long-held beliefs and biases?

It requires a level of honesty that can make people uncomfortable and cause many to worry that it will lead to unnecessary confrontation. To get there, we have to be willing to have brave conversations that change hearts and minds.
Learning Objectives
Recognize what diversity is and not
Understanding inclusion in the workplace
How to facilitate these conversations
Recognize blind spots in your D&I improvement efforts
Provide an atmosphere that feels inclusive to your employees
Why Should You Attend?
We are working in a more diverse workplace and diversity & inclusions (D&I) conversations are at all-time high for discussion among employees in the workplace. This webinar is a foundation on D&I and how to incorporate into your organization and how to begin the discussions with employees.
Who will benefit?
HR Manager
Business Owners
Office Manager
CEO
CFO
Communications
Supervisors
Managers
Speaker Profile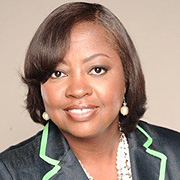 Tonia Morris
Tonia Morris is the Founder of Simply HR, LLC. A management and HR consulting firm specializing in Millennial and Multi Generation training and culture transformation. Tonia has spent over 30 years in the Human Resource profession focusing on organization development and culture transformation. Tonia has designed best practices and developed and facilitated training for organizations such as Chick Fil la, Sherwin Williams, Oracles and Universities across the SE. Tonia has also worked in many industries such as Government, Retail, Information Technology, Financial Services and Education where she was instrumental in their cultural transformation.Tonia's passion is to help organization bridge their generation …
Subscribe to our Newsletter