The Effects of Marijuana Legalization on the Workplace in 2020
Recorded Session
60 Minutes
OVERVIEW
With states coming in terms of workplace adaption of medical marijuana, there have been certain changes in the legalization of marijuana following its implementation at the workplace in the year 2020. From the days of "Just Say No," the majority of states in the United States have legalized medical, if not recreational, marijuana. Many of these states also have anti-discrimination provisions protecting the employment of cannabis users. Even federal contractors are not necessarily exempt from these state protections. As such, all employers must be aware of the impact of these laws on their workplaces. This webinar unveils the latest updates affecting the legal aspect of marijuana consumption at the workplace in the year 2020.
Learning Objectives
Understanding federal laws
Understanding the possibilities of changes in the law in 2020
Understanding state law, including the:
Legalization of cannabis
Anti-discrimination laws
Exploring the case law that is changing our perspectives of drugs and the workplace, including implicitly protected classes and drug-free workplaces
Discussion about the differences between legal and illegal cannabis use in workplace policies and procedures
Addressing common law privacy concerns
Key tools on best practices:
Workplace drug and alcohol policies
Drug testing systems
Other related policies and changes in 2020
Why Should You Attend?
This program will provide oversight of the current status of federal and state law, explore the case law that is changing the face of marijuana in our workplace in 2020, and provide key tools for addressing the challenges of cannabis and its users in the work environment.
Area Covered
Overview of federal laws and bills on cannabis in 2020
Legal discussion on:
CSA
ADA
FMLA
State Medical cannabis laws (MMAs)
State recreational cannabis laws and updates in 2020
State Laws Against Discrimination (LADs)
Common-law privacy concerns for the year 2020
Workplace policy considerations
Drug testing policy considerations
Best practices
Who will benefit?
Speaker Profile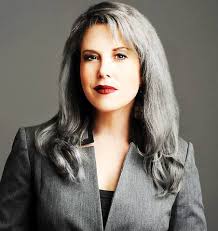 Deirdre Kamber Todd
Deirdre Kamber Todd, Esq., is a partner with The Kamber Law Group, P.C., a next-generation law firm located in Allentown, Pennsylvania. With fifteen years of experience, Deirdre focuses her practice on labor and employment law, social media and technology law, HIPAA, and business law. Specific areas of her employment law practice include discrimination, wage and hour, restrictive covenants, business contracts, unemployment compensation, LGBT issues, labor disputes, FMLA, military leave, social media litigation, information privacy and technology, agency compliance, and medical record privacy. Her clients include companies, non-profits, governmental entities, and individuals. Her work includes consultative and legal services, from outsourced HR …
Subscribe to our Newsletter