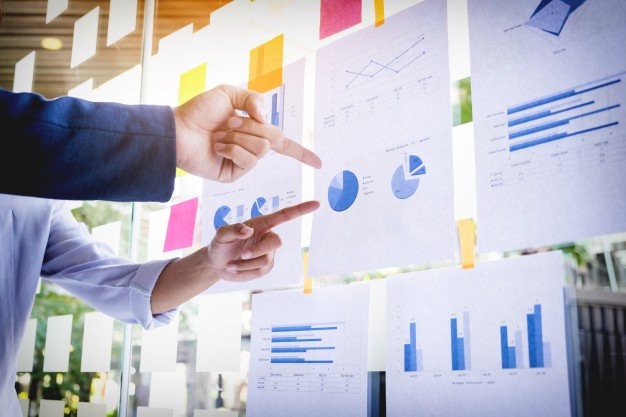 Making an impactful presentation that delivers a compelling idea in just 10 minutes? What! Sounds impossible right? Well, it is not. It only takes about 30 seconds for a mindful message to get delivered and processed by the audience, so why can't we make a powerful presentation in about 10 minutes. Is it that hard? Think about it again! Oncourse of this blog, we give you a glimpse of how effectively you can make a powerful PowerPoint presentation in a shorter time.
Always remember "You"
It sure is important to prioritize your presentation, but your presentation will only look good if you are confident enough in knowing what you have to say and make your speech perfect along with your presentation. About 60 percent of your presentation session depends on how cogent you make it rather than the presentation itself.
Start with a powerful idea
The rest of your presentation depends on how gripping you make it at the very beginning. You would not want to lose your audience and turn their enthusiastic faces into boring ones by starting your presentation with the typicality of your idea. This will not only make them lose interest in your idea but also, it will make your important presentation look monotonous and vague. Start with a powerful quote, share a positive idea or summary about the subject, and keep it light.
Know your audience
Your presentation tends to accelerate a steady pace and achieve greater performance once you know what your audience is looking to see in your presentation. Having the idea of your audience's interests gives a direction to curb your presentation according to the will and advantage of your audience's interest, which makes your audience get hooked up until the end.
Maintain a slow pace
Delivering your presentation at a slow pace and thriving to make it stable throughout the session will make your presentation more engaging and interactive. Take a small pause in between your presentation and ask your audience's opinion on what they think about your ideas and whether they want to make some other changes. Make your presentation as interactive as you can to know that your audiences are on the same page as you.
Keep your PowerPoint slides short and simple
For a short PowerPoint presentation, preparing 5-10 slides, which deliver straight to the point and cut through ideas, work well to get you a good recognition. Do not make your slide look squeamish and hefty with lengthy information and jargon, as it will meddle with your audience's attention to read these lengthy slides and not focus on your words.
Instilling infographics for creative interaction
Replacing your hefty PowerPoint content texts with creative infographics that delivers a strong message can add more credits to your presentation as well as engage the audience in processing the idea of your slides at a faster rate. Infographics can make a mundane slide with the graph look more attractive and engaging. Thus, instilling your presentation with a convenient amount of infographics can foster interactions among your audience and slides.
Conclusion:
Following the above-mentioned steps, you can try and make your presentation — even for a typical business topic— look more advanced, interactive, and creative in a very short time, without any hassles. To get more information on the latest technological advancements on PowerPoint and more hacks, follow our webinars on PowerPoint.