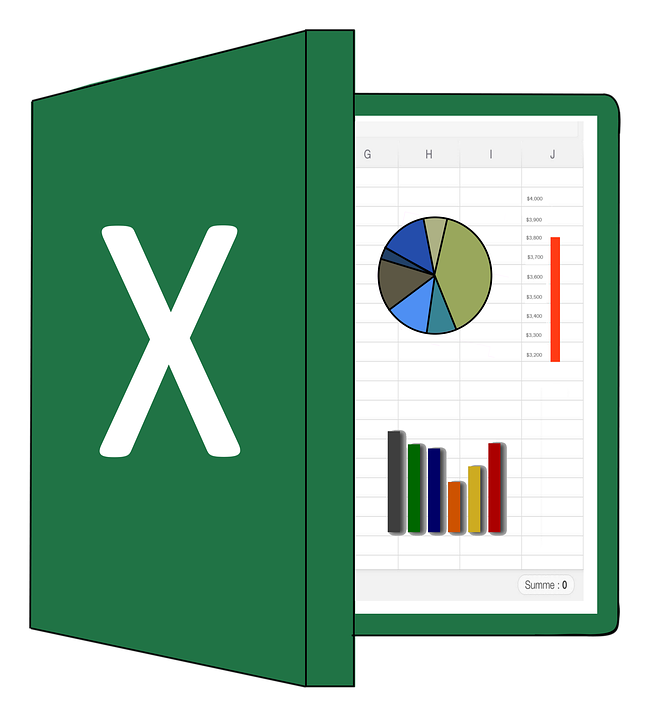 One of the variant features of the MS Office pack that is the heart of every organization is MS Excel. From maintaining and restoring complex records to providing instant solutions to the calculating data problem with its diverse functions, MS Excel solves all your work problems quite effectively and at ease. But are you efficiently using MS Excel to groom your productivity? Are you compliant with all the latest features that can enhance your productivity instantly? If not, take a look down below to know how MS Excel can double your productivity at work instantly and effectively, making you the star employee at your workplace.
MS Excel mathematical functions don't need calculators
Having an in-built array of mathematical functions for almost every big to small calculation, such as addition and subtraction to calculating averages and percentages, Excel has it all. It understands that storing and retrieving data can be a complex and a hectic task, and hence, it provides you with a plethora of mathematical functions that you can use to operate and manipulate on your excel data, as per your wish. This saves your time on shifting to calculators while you are working on some important task and makes your calculation work easier for carrying our intricate calculations. Using the advanced excel functions such as VLOOKUP, HLOOKUP, match, etc., can also turn out to be lucrative for those organizations that work with multiple similar types of data for finding a match between two or more excel sheets. This can reduce the mundane tasks for these businesses to manually open two or more sheets and look for a match.
Using MS Excel advanced templates to manage sales and accounting
Apart from a wide variety of mathematical functions, Excel also provides various templates that can be used to make your business work easily and takes less time. Templates also prove to be very effective when you are certainly dealing with scheduling in your organization. It can be a daunting task to keep a regular track with the employee's demand and meet the organization's expectations, however, the excel workbook provides an easy solution to your hectic scheduling problem by visually representing every employee's scheduling and necessary changes required, which can be controlled and monitored with a mouse' click and the scheduling is available in all the employee's desktop. The excel workbook can also act as a CRM for the salesforce, who are the lifelines of any organization. Tracking sales becomes an easier task with the excel workbook, as it stores a record for major changes happening in any organization on a daily, weekly, or a monthly basis.
Using Pivot Tables can be an excellent choice for smooth data processing
Growing businesses usually have to tackle multiple data incomings of various genres, simultaneously, which adds up to millions of data making the processing task over them a difficult activity. To all these problems, Excel has a solution with one of its widely used best corporate feature, called the Pivot Tables. If you certainly find it confusing to reorder and arrange data according to their categories and order, Pivot Table makes this task easier for you. It rearranges, sorts, and groups raw data into an effective summarization that your business might need. As a summarization tool, Pivot Table helps you reorganize data and into rows and columns and perform mathematical and statistical operations on a large set of information and gives you a whole new set of information after summarization within few seconds, saving much of your time and increases your productivity. These data can belong to various data fields and need a statistical operation for its categorization, wherein, Pivot Table can be useful. For predicting future financial stability, many financial institutions have now started getting adhered to the use of pivot tables. The pivot wizard feature of the excel also helps you sort the data in a meaningful manner in a form a chart, making it look more organized to read the data in a user-friendly manner.
With the growing amount of business, proliferation has been noted in the number of users getting accustomed to the augmenting features of the Excel in their day-to-day work life. The Excel had been known to establish a positive remark on the business front and the corporate world since its inception, by inventing a significant amount of new user-friendly features, solving complex daily work issues and statistical problems with optimum solution in a short time. This has, in turn, had a magnifying impact on the organization's productivity and annual turnover, utilizing Excel tool for carrying out simple to heavy tasks every day. If you want to learn more about new features of Excel, take a look at our webinars promoting the effective use of MS Excel to resolve critical business complexities everyday.