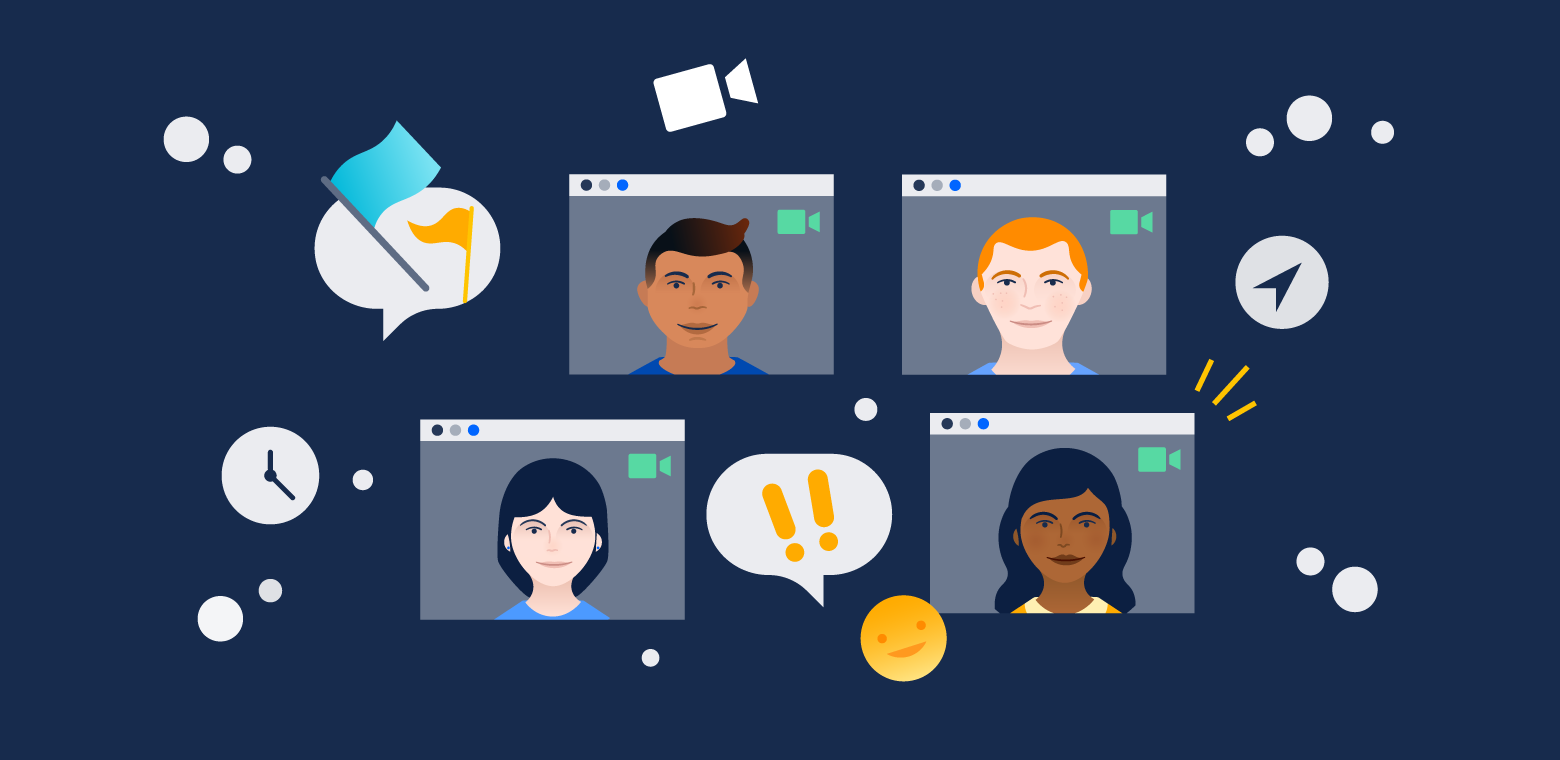 Being a manager and effectively handling your employees working from home can be a difficult task. But there are a few steps following which the employers can easily manage their remotely working employees. In this blog, you will learn the easiest and effectively implementable strategies that will help you and your employees in being productive while working remotely. Let's take a look.
Communicating with remote employees regularly
There exists a rampant fallout between the team and the leader when they are in a zero communication mode. Establishing an effective mode of communication between every remote employee can prove to be an efficient way of keeping the work-flow on the same page, and also knowing that all the employers are maintaining the productivity required for a regular workday. Communicating with the employees on the expectation and daily goals will help the employers keep track of the employees' work performance and results.
Routinely check-ins on the employees' whereabouts
Communicating regularly with employees on the work front alone will create a situation of agitation and frustration resulting in low productivity and inducing panic between the employees. A routine check-in on the employees' whereabouts and discussing the well being of their family and how well they are adjusted to the working from home can help the employees feel comfortable and motivated towards work. It is the employer's responsibility to make the remote employees feel at ease, especially in the current situation of the pandemic outbreak, and eliminate every possible situation that proclaims panic.
Availing access to all the primary resources
To maintain consistent and unerring workflow, the employers must keep a regular check on their employees to know if they are equipped with every little resource which is needed to maintain consistency in their work. Management level employees have to make sure that every employee has access to tools such as email portfolios, workgroups, and software that facilitate the team members to share their everyday tasks to be on the same page. This is apart from the essential resources like a strong internet connection, laptop/desktop, mobile devices, etc., which is quite glaring for the employers to assume that they have such amenities, but it becomes their duty to make sure that they do.
Setting up the expectation and meeting up with goals
Whatever work that has been assigned for the week or month, it becomes your responsibility as an employer, to share and demonstrate clear expectations to be met from every employee working online. These expectations can be regarding the project, working activity, or even working hours, and weekly or monthly goals. The employer must assure that it gets completed by the deadline. No excuses! However, the employees must not impose too much of restrictions concerning the deadlines per se, it should be solely employees' discretion how and what they can do to catch up with their work.
Trusting your employees and being flexible
While your work-load might seem to be a never-ending pile-up with growing demand, entrusting your employees with their work and keeping your hopes on them with the deadlines, will not just impel the workers to perform better, but will also drive motivation to be more productive, achieving, and thriving with everyday work. When you begin trusting your employees, you will be endowed with a gratified sense of flexibility that can be invested amongst your virtual/remote employees, which will be acknowledged by the workgroup.
Engaging employees with extracurricular activities online
Work is important. But you can be one of those cool employers to cut some slack and host engaging activities once in a while to make your employees feel refreshed and show a little extra enthusiasm in work, and for a very different reason—make them like you! So, instead of being bent on pressurizing your employees over the deadline, you can try and make your virtual workforce a little more productive by implementing different strategies that can prove to be productive in the long run. Asking your employees to indulge in group interactions online is one such example. You can think of similar depending on your work ethics and employee morale.
Conclusion:
At this point in time, when the world is menacing over a catastrophic health crisis, working virtually seems to be a good idea. Having a little extra time to spend with your family (even for the employers) can be said to be productive given that it perpetuates mental stability, which reflects back on the work. Following the above-mentioned steps, employers can easily manage their virtual employees effectively. For more information, attend one of our webinars.