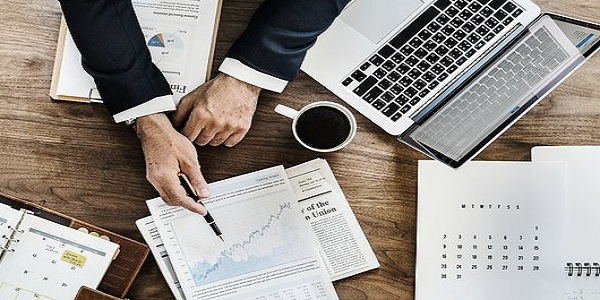 Business process analysis is one of the crucial entities of every business. There is always a stable business process that acts as the backbone to stable business, be it an enterprise that you own personally, or the one that sees a lot of international trading and marketing. There is one thing, in particular, that strikes everyone's mind when it comes to managing a business - How quickly can a business get on its road to success? Well, the answer to this widely-recognized question depends on how smartly you manage and groom your business process.
While there can be certainly many ways in which you can improve your business, digitalizing a business or incorporating an effective digital business process, has proven to work wonders for business improvement, especially in this technologically booming era. This article discusses essential steps that you can consolidate in a reliable business process analysis to achieve an effective digital transformation for a smooth business.
1) Agglomerating advanced technologies to measure business growth
With a plethora of technologies available to design the AI-based knowledge systems, drawing inference about future business growth does not seem to be a bigger task. Business Intelligence is one such technologically advanced platform that provides business enhancement with the use of proficient technologies predicting the future of the business. It improves business by magnifying areas that need development by predicting changes suitable for business improvement.
2) Establishing your business presence on social media platforms
If you wish to expand your business and want to make it accessible to a large audience, having a strong social media presence can help you boost your enterprise digital transformation and maximize your profit. Facebook, LinkedIn, Twitter, and Instagram are some of the social media platforms that will help you connect to your largest deserving customers. Establishing a firm social media presence and regularly updating your services plays an important role in aggravating your business and transforming it into enterprise digital consulting services.
3) Accommodating a niche for Business Process Automation
It is quite sheer to see the advancement in the technologies with everything going online on a broader scale. Various types of businesses are now planning for a complete enterprise digital enablement and making their business process more automotive compared to the old and lengthy conventional process. This also called business process automation.
4) Implementing the ideology of Robotic Process Automation for business
Robotic Process Automation (RPA) plays an important role in constructing business process automation, and acts as a virtual assistant handling and managing business tasks effectively to help the business grow at ease. With RPA, it becomes possible for the developers to organize scripts that can automate data entry and retrieval with the help of the application's User Interface (UI). This also saves time and helps the businesses to learn strategies for better performance and future growth.
5) Leveraging your business with technologies such as Artificial Intelligence and big data
Digitalization has intervened in the faucet of the fourth industrial revolution in bringing transformation in the manufacturing business. With business process automation, manufacturing business is largely transforming into digitalization, which is also known as Industry 4.0. Technologies incorporating machine learning, big data, and artificial intelligence have enhanced the business processes to take up true digital transformation as well as compound the efficiency of business performance.
6) Gathering useful data with the help of data analytics and IoT
Analyzing business processes for effective future growth can be made simple with the help of data analytics and abstract technologies like the Internet of Things (IoT). Implementing data analytics as a part of your business process helps you measure your business performance and delivers insights through advanced reporting. It also provides suitable alternatives to adapt to the best strategies to support your business decisions.
7) Analyzing business processes with the help of customers experience
A business succeeds if the planned business process targets designated customers as well as the efforts taken in the business process to meet customer's expectations. Changes can be brought in the business processes depending on the demands of the customers, and what kind of changes/development they are expecting from the business to deliver. A better way to connect to your customer is by building a common platform where you and your customers can stay in sync with the latest development as well as advancement in your business.
8) Integrating your business components with Enterprise Resource Planning
Enterprise Resource Planning, commonly known as ERP, defines a process that many businesses adopt to manage and integrate important components of their business for an effective enterprise digital enablement. ERP is generally implemented on services with the help of software applications that combine all the processes, which make the organization work properly, within a single system. An ERP can help the business become more digitalized by integrating, purchase inventory, sales, marketing, finance, and more.
Performing business process analysis with above mentioned digitally variant steps can deliver a better result with enhanced customer service and business process performance. Advanced business tools implementing technologies such as data analytics, artificial intelligence, machine learning, big data, etc., can turn out to be a lucrative deal for the businesses that operate on a medium scale and see an average to low customer service on regular basis. For a business to stand strong in today's tough market competition, it must involve digitally-enabled processes to outgrow enterprise digital transformation.