Wage and Hour Issues - The Exempt Vs Non-Exempt
Recorded Session
90 Minutes
OVERVIEW
During the last decade or two, employers have found it increasingly difficult to decide which employees are entitled to overtime. Those classifications are commonly referred to as exempt employees (those who meet the FLSA's requirements to be exempt from overtime pay) and non-exempt employees (employees the law requires to be paid overtime).
The FLSA contains dozens of exemptions, which basically provide that specific categories of employers and employees aren't subject to the Act's overtime requirements. Most common are the "white-collar" exemptions for executive, administrative, and professional employees, computer professionals, and outside sales employees.
Learning Objectives
Understanding the difference between exempt and non-exempt employees;
Discern differences between each of the more common exemption categories;
Learn how to properly determine whether a job meets one or more exemption categories;
Gaining an understanding of why paying an employee a salary may not make them overtime-exempt;
Be able to appreciate the role of job titles and job descriptions;
Learn how and why proper classification of employees matters.
Why Should You Attend?
Participants who understand how to properly classify their employees will ultimately spend far less "cleaning up" the administrative and legal mess that will otherwise result, freeing them to focus on either running their businesses or doing the jobs they were hired to do. They will probably also help save their company significant sums of money that would otherwise be spent on legal fees, unpaid overtime and fines and penalties.
Area Covered
Categories (e.g. Executive, Administrative)>
Salary Basis Test:

Duties Test:

Case examples:

Join us to learn all this and more.

Exempt v. Non-Exempt employees.
Safe Harbor Policy.
Threshold.
Job Titles and Descriptions.
Job Evaluations, Supervisor and Employee Interviews.
Discretion.
Supervision.
Authority.
Pharma sales reps;.
Auto service rep's;.
Financial services employees.
Who will benefit?
Business Owners.
CFO's, Controllers.
Senior Management.
Compensation Officers.
H.R. Directors.
H.R. Managers.
Supervisors.
Speaker Profile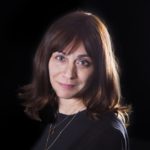 Janette Levey Frisch
Janette Levey Frisch, has over 20 years of legal experience, more than 10 of which she has spent in Employment Law. It was during her tenure as sole in-house counsel for a mid-size staffing company headquartered in Central New Jersey, with operations all over the continental US, that she truly developed her passion for Employment Law. Janette operates under this core belief: It is possible, and it is in an employer's best interest, to proactively solve workforce challenges before they become problems, before they result in lawsuits or steep fines caused by government audits. Janette works with employers on most …
Subscribe to our Newsletter