Using Emotional Intelligence to Lead and to Manage Up
Learn the 5 components of Emotional Intelligence and the hallmarks of an emotionally intelligent person. The discussion will provide people a better perspective on teams and how to manage various situations.This webinar also includes the 5 Leader Models that can be used by leaders and project managers to get better results.
WHY SHOULD YOU ATTEND?
Understanding Emotional Intelligence can help everyone in an organization to collaborate and communicate more effectively
Hiring managers pick better employees
Leaders manage a diverse set of employees
Leaders and employees can effectively manage up
AREA COVERED
The presentation covers these specific topics which will enhance leaders and managers style:
What Emotional Intelligence is not
Emotional Intelligence - A definition
LEARNING OBJECTIVES
Five Components of Emotional Intelligence from Daniel Golman
Emotional Intelligence Leadership Models from Golman book, Primal Leadership
Learn, what the hallmarks are of an emotionally intelligent person and it will benefit your leadership, your hiring, and your promoting of employees
WHO WILL BENEFIT?
Presidents
Vice Presidents
Managers
Supervisors
Sales reps
CEOs
Business executives
HR managers
Hiring managers
Understanding Emotional Intelligence can help everyone in an organization to collaborate and communicate more effectively
Hiring managers pick better employees
Leaders manage a diverse set of employees
Leaders and employees can effectively manage up
The presentation covers these specific topics which will enhance leaders and managers style:
What Emotional Intelligence is not
Emotional Intelligence - A definition
Five Components of Emotional Intelligence from Daniel Golman
Emotional Intelligence Leadership Models from Golman book, Primal Leadership
Learn, what the hallmarks are of an emotionally intelligent person and it will benefit your leadership, your hiring, and your promoting of employees
Presidents
Vice Presidents
Managers
Supervisors
Sales reps
CEOs
Business executives
HR managers
Hiring managers
Speaker Profile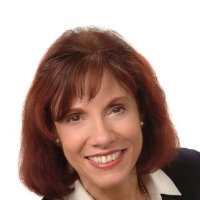 Valerie Pelan
Valerie successfully coaches leaders in corporations and business owners in mid to small-sized companies. Her coaching focus is on key skills that improve leadership effectiveness: Executive Presence, Leading Change, Strategic Business Thinking, and communication skills.Valerie was featured in Dallas Business Journal: "Two Minutes with Leadership Guru". Her clients agree that working with her they obtained their results and "more"; as one client said: she positively impacted my career and business decisions. She gained her 20+ years of expertise as a leader at Fortune 100 companies including AT&T and HP. Her depth of business acumen enriches her executive coaching approach; provides a …