Supervisor Fundamental:101
Recorded Session
60 Minutes
OVERVIEW
Supervising others can be a tough job. Between managing your own time and projects, helping your team members solve problems and complete tasks can fill up before you know it. The fundamentals of supervising webinar will help supervisors become more efficient and proficient with information on delegating, managing time, setting goals and expectations (for themselves and others), providing feedback, resolving conflict, and administering discipline.
Learning Objectives
How to set expectations as a supervisor?
How to set SMART goals for yourself & staff?
Assign work and delegate appropriately
Provide effective, appropriate feedback to your staff
Manage your time more efficiently
Help your team resolve conflicts
Understand how to manage effectively in particular situations
Why Should You Attend?
If you are a newly promoted supervisor, who has the responsibility of supervising others, this course is for you. Do you find it difficult setting expectations, developing SMART goals, delegating, or good feedbacks? In this webinar, the speaker will discuss the fundamental of an effective supervisor. This webinar is designed to provide tools and best practices on the essential skills required to be an effective supervisor.
Who will benefit?
Supervisor
Team lead
Office manager
Speaker Profile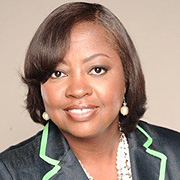 Tonia Morris
Tonia Morris is the Founder of Simply HR, LLC. A management and HR consulting firm specializing in Millennial and Multi Generation training and culture transformation. Tonia has spent over 30 years in the Human Resource profession focusing on organization development and culture transformation. Tonia has designed best practices and developed and facilitated training for organizations such as Chick Fil la, Sherwin Williams, Oracles and Universities across the SE. Tonia has also worked in many industries such as Government, Retail, Information Technology, Financial Services and Education where she was instrumental in their cultural transformation.Tonia's passion is to help organization bridge their generation …
Subscribe to our Newsletter