Strategies and Steps to Manage Difficult People
Recorded Session
60 Minutes
OVERVIEW
Difficult people are everywhere

Their numbers are small but their impact is large
Habitual behavior that affects most of the people with who they come in contact
Frustrate and demoralize Loss of productivity and absenteeism
Companies lose customers or clients
Learning Objectives
Steps to handle the different types of difficult people
Identify the different types of difficult people
Why Should You Attend?
When people encounter a difficult person they think they have done something to provoke the person or did something wrong----that is not the case. It is the difficult person who is not interacting in a businesslike manner and is disruptive
Area Covered
What do you do when you encounter a difficult person

The presentation gives you action steps and processes that work

Analyze your reaction – what do you have control over
What makes it difficult for you?
What is the problem from your perspective?
Strategies and steps to manage and handle the situation
Business communication and styles
Learn how to identify a difficult boss
Common Mistakes people make with difficult bosses
Ways to be Manage the difficult boss
Who will benefit?
Leaders
managers
individual contributors
high potentials
baby boomers
etc.
Speaker Profile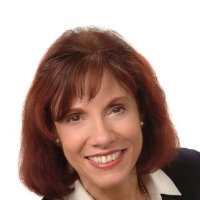 Valerie Pelan
Valerie successfully coaches leaders in corporations and business owners in mid to small-sized companies. Her coaching focus is on key skills that improve leadership effectiveness: Executive Presence, Leading Change, Strategic Business Thinking, and communication skills.Valerie was featured in Dallas Business Journal: "Two Minutes with Leadership Guru". Her clients agree that working with her they obtained their results and "more"; as one client said: she positively impacted my career and business decisions. She gained her 20+ years of expertise as a leader at Fortune 100 companies including AT&T and HP. Her depth of business acumen enriches her executive coaching approach; provides a …
Subscribe to our Newsletter