Implementing a Change Control Quality System Successfully
Recorded Session
60 Minutes
OVERVIEW
This web training session is designed to help attendees understand the fundamental change control steps and processes. The expert trainer will focus on change proposals, assessments, execution and final implementation of a change control quality system. The importance of proper planning, critical thinking skills, and co-ordination of all change activities will also be discussed.
Learning Objectives
Identify what constitutes a change
Learn how to properly categorize a change
Demonstrate how to write/execute a Change control proposal, assessment and close out
Discuss the establishment of a change control board
Why Should You Attend?
Change Control is a critical element of the Quality Management System. Changes to processes, equipment, facilities, materials/components, suppliers, test methods, specifications, etc; must be properly managed to prevent unintended consequences, and to comply with regulatory requirements. Improper change control can result in significant compliance and product quality problems.

During this course, the speaker will explain the regulatory basis for change controls, the steps in designing a change control system, and the types of documents or processes that are subject to change control. After completion of this course, you will be able to implement immediate steps in executing a change control form.
Area Covered
Overview of Change Control Regulatory Requirements

What is Change Control? / Why Change Control?
Types of Changes Subject to Change Control
Like for Like
Specification changes
Facility Changes
Equipment Changes
Emergency Changes

Change Control Proposal
Proper documentation
Elements to be included
Change Assessment (Risk, Impact) and Approval to Execute

Impact to products
Impact to facility
Impact to Regulatory Filings
Change Control Board Development
Areas of Responsibilities for Board Members
Establishing Action Items
Establishing Deadlines
Final Implementation of Change

How to close out a change

Effectiveness of the change
Change Control Documentation

Hard copy systems
Electronic systems
Who will benefit?
Pharmaceutical professionals involved in the manufacture of products
All levels of management
Quality professionals
Compliance Officials
Quality Assurance Personnel
Regulatory Affairs
R&D and Engineering Staff
Change Control Reviewers/Approvers (e.g. Validation, Regulatory Affairs, Quality Assurance)
Supply Chain Managers
Speaker Profile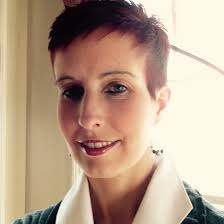 Danielle DeLucy
Danielle DeLucy, MS, is owner of ASA Training and Consulting, LLC which provides Pharmaceutical and Biologics based companies with training and quality systems assistance in order to meet Regulatory compliance. Prior to this role, Danielle has been in the industry for 15 years serving in numerous Quality Management Roles, such as the Director of Product Quality, the oversight of Sterility Assurance practices and provided QA oversight of numerous filling and packaging operations. Danielle began her QA career as a Quality Control Pharmaceutical Microbiologist at a contract laboratory where she performed various tests for their clients. In the years after, she …
Subscribe to our Newsletter