FDAs Final Rule Regarding Device Establishment Registration and Listing: Procedure on How to Register and List
Recorded Session
60 Minutes
OVERVIEW
Device firms, establishments or facilities that are involved in the production and distribution of medical devices intended for use in the U.S are required to register annually. Most establishments that are required to register with the FDA are also required to list the devices that are made there and the activities that are performed on those devices. Initially, FDA issued a 28-page Proposed Rule that would amend its regulations regarding medical device establishment registration and device listing (the Proposed Rule). The Proposed Rule contains four types of proposed changes to FDAs device establishment registration and device listing regulations. For example, Proposed Rule would amend FDA's current regulations to make them consistent with provisions of the 2007 FDAAA pertaining to electronic device establishment registration and listing, many of which FDA has already implemented. Second, the Proposed Rule would require establishments to provide certain information that FDA currently requests when the establishment registers or lists a device, but is not mandatory. Proposed Rule would also amend the regulations to facilitate FDAs collection of information from foreign establishments regarding their devices that are imported into the U.S. as required by the 2002 Bioterrorism Act and other proposed changes to be addressed. Final Rule requires establishments to provide additional or different information than specified in the current regulations, but which FDA now requests via FURLS. This Webinar will provide latest update as well as a refresh overview on how to register your device company and list your device(s) correctly and meeting requirements and expectation regardless of the outcome of the Final Rule
Learning Objectives
• Other proposed Amendments that would change current device establishment registration and listing requirements
• Replacement of the current regulations regarding updating device listing information outside the required update periods
• Clarification of who must provide establishments registration numbers
Why Should You Attend?
This 60-minute online course is intended for professionals in the Medical Device, Biotechnology,Pharmaceutical Industry. Although not presently stated in the draft , the same guide could be used by FDA Regulated Industries personnel.
Area Covered
• When and how to register and list
• Review the four major changes to FDAs device establishment registration and device listing regulations
• Proposed changes to Implement the provision of Bioterrorism Act applicable to imported devices

Who will benefit?
This webinar will provide valuable assistance and guidance to medical device firms, importers and those who need to register their device firms and list their device(s). The employees who will benefit include: All levels of management and departmental representatives and those who desire a better understanding or a refresh overview of the establishment registration and listing process from start to finish, including:

• Regulatory Affairs
• Quality and Compliance
• Marketing & Sales
• Importers
• Distributors/Authorized Representatives
• Legal Counsel
• Engineering/Technical Services/Operations
• Consultants
Speaker Profile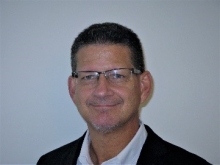 David R. Dills
David R. Dills, Senior Consultant, Regulatory Affairs & Compliance NOVUSLIFE currently provides regulatory affairs, compliance and quality consultative services for early-stage and established Class I/II/III device, In Vitro Diagnostics, and bio/pharmaceutical manufacturers on the global landscape, and also has an accomplished record with more than 25 years of experience in the areas of Regulatory Affairs, Compliance and Quality Systems. He has been previously employed, with increasing responsibilities by medical device manufacturers and consultancies, including a globally recognized CRO and has worked directly with manufacturers engaged in compliance remediation activities and services involving consent decrees, CIA's, warning letters, 483 observations, and …
Subscribe to our Newsletter