FDA's Enforcement Strategy for Mobile Medical Applications
Recorded Session
60 Minutes
OVERVIEW
The marriage of mobile applications to medical devices is the latest and will be a future trend in medical devices. The scenario could be developing an APP to allow access to your device. It it could be developing and APP that turns a smart phone into a medical device, or it could be standalone APP that other persons can use with their medical device. Or maybe your APP is not a medical device at all. In developing your computer application, it is critical that you know the FDA enforcement strategy and perhaps adjust your plan to avoid FDA, or plan in the time necessary to develop the information needed for FDA review.
Learning Objectives
Become familiar with FDA Policy
Understand FDA's logic
Be able to apply FDA's policy to your device.
Assure your company is prepared for FDA requirements
Remove the mystery of FDA!
Why Should You Attend?
You will learn the latest information on FDA's enforcement approach for computer based medical devices and applications.
Area Covered
Medical Device Data Systems from the FDA perspective
What digital products are currently regulated?
Regulation of Mobile Medical Applications
FDA recommendations for manufacturers of mobile medical applications
FDA's Current Enforcement Strategy
FDA's future regulation of the Internet of Things
Who will benefit?
Regulatory Affairs, Quality Assurance (Managers, Directors, Vice Presidents), Legal Counsel, Consultants to the FDA regulated industries
Speaker Profile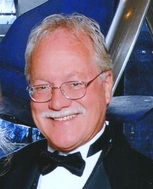 J.Lawrence Stevens
Mr. J Lawrence Stevens has over 20 years of FDA experience encompassing virtually all of the FDA field positions. Also Mr. Larry has eighteen years of industry experience as a mid-level manager and senior executive in clinical, regulatory, and quality in the medical device industry. Mr. J Lawrence has personally designed quality systems, prepared regulatory submissions (510(k), IDE and PMA) and managed 7 multi-center clinical trials for class 3 medical devices. From 1989-1993, he was the Industry Representative on the FDA Circulatory Systems panel. Finally, he is a seasoned educator/speaker with over 250 public presentations to audiences ranging from senior …
Subscribe to our Newsletter