Essentials of Affirmative Action and OFCCP Compliance
Recorded Session
90 Minutes
OVERVIEW
In this webinar we will understand (or for some, provide a solid, cogent review) the key fundamentals of Affirmative Action and OFCCP compliance.
Learning Objectives
What is Affirmative Action?
Who/What is the OFCCP?
Affirmative Action Laws and regulations enforced by the OFCCP
Types of federal contractors
Who is a government contractor?
Which contractors are subject to Affirmative Action requirements?
Why Should You Attend?
If you are a federal contractor, having a firm grasp on the essentials of Affirmative Action and OFCCP compliance is a must, whether you are new to the federal contracting world or a seasoned contractor. In addition, recent changes in regulations and OFCCP enforcement activity have left many contractors wondering what to do going forward. As if that is not enough, with a new President, with a very new agenda, many contractors are even more uncertain. For the time being, however, contractors need to proceed under current laws and regulations, which even the most experienced contractors will find challenging. Attend this webinar to learn the basics of Affirmative Action and OFCCP Compliance.
Area Covered
Who must have an Affirmative Action Plan (AAP)?
Developing the AAP
AAPs for women & minorities
AAPs for disabled and veteran workers
Common reasons contractors have problems with the OFCCP
Compliance reviews - how contractors are selected, what to expect, general process, possible outcomes, common violations
Compensation
Changes to regulations regarding veterans and individuals with disabilities.
Who will benefit?
Compliance Officers
HR
Comptrollers
CFOs
CEOs
Senior Management
Speaker Profile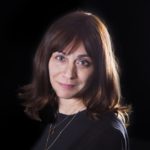 Janette Levey Frisch
Janette Levey Frisch, has over 20 years of legal experience, more than 10 of which she has spent in Employment Law. It was during her tenure as sole in-house counsel for a mid-size staffing company headquartered in Central New Jersey, with operations all over the continental US, that she truly developed her passion for Employment Law. Janette operates under this core belief: It is possible, and it is in an employer's best interest, to proactively solve workforce challenges before they become problems, before they result in lawsuits or steep fines caused by government audits. Janette works with employers on most …
Subscribe to our Newsletter