DISC Personality Styles Overview
Recorded Session
60 Minutes
OVERVIEW
Why can't everyone think just like me, right? Because we are all designed so beautifully unique. Gain a better understanding of yourself, others, and how to bridge that gap.
Why Should You Attend?
Everything DiSC® is a personal development learning experience that measures an individual's preferences and tendencies based on the DiSC® model. This simple yet powerful model describes four basic styles: D, i, S, and C, and serves as the foundation for the Everything DiSC® Application Suite. Additionally, Participants that complete a personal assessment receive additional personalized insights that deepen their understanding of self and others, making workplace interactions more enjoyable and effective. The result is a more engaged and collaborative workforce that can spark meaningful culture improvement in your organization.
Area Covered
DISC personality overview
Everything DiSC® overview
Understanding Self
Learning about Others
Discover tools to produce better relations.
Who will benefit?
Employees
Leaders
Managers
Supervisors
Owners
Speaker Profile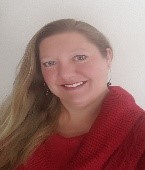 Deborah Jenkins
Deborah Jenkins is a workforce and leadership trainer, keynote speaker, business management consultant, executive coach, and writer, who helps entrepreneurial organizations of any size or industry to leverage their corporate culture advancement through development of their leadership and human capital assets.In addition to having a Bachelor's Degree in Human Resource Management and Professional Certifications from renowned organizations including a SHRM-CP from the Society for Human Resource Management (SHRM) and a PHR from the Human Resource Certification Institute (HRCI), she has over 25 years of real world experience in human resource management, business consulting, and training and development in a variety of …
Subscribe to our Newsletter