Developing an Effective CAPA Management and Root Cause Analysis System
Recorded Session
60 Minutes
OVERVIEW
In order to solve problems every organization must know how to conduct an effective investigation, identify root causes, and implement workable corrective action in a timely manner. An effective CAPA process requires training internal investigators, who can also coach others in the organization, to employ critical thinking. The process must provide a common model and language within the organization, which allows investigators to master the process quickly and easily.
Learning Objectives
Discuss what to do when problems occur
Outline the requirements of the CAPA process and procedure including building a CAPA file
Choose the most appropriate Root Cause Analysis methods for the situation
Establishing a CAPA plan: project summary, individual responsibilities and expected completion dates
Management and Oversight of the CAPA system and its documentation
Why Should You Attend?
This webinar will include discussions proper CAPA system maintenance, root cause analysis, documentation of the Corrective and Preventative Actions and developing a robust CAPA plan. It will give tips on how to develop CAPAs pertaining to longer term projects and ensure they stay on track.
Area Covered
CAPA Definition

When is a CAPA required
Developing crucial pieces of a strong CAPA plan

Root Cause Analysis Methods

Discussing various Root Cause Analysis methods and their benefits

Establishment a CAPA Plan

Project Summary development
Individual responsibilities involved
Finalizing Completion Dates
Creating meaningful effectiveness checks

Managing the CAPA System

Maintaining proper documentation of the CAPA plans
Ensuring CAPA plans are progressing
Proper close out of CAPA plans
Who will benefit?
Quality Control Personnel & Management
Manufacturing Personnel & Management
Senior Management
Regulatory Affairs Personnel & Management
Quality Assurance Personnel & Management
Supplier Quality Personnel & Management
Speaker Profile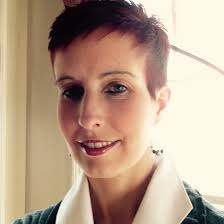 Danielle DeLucy
Danielle DeLucy, MS, is owner of ASA Training and Consulting, LLC which provides Pharmaceutical and Biologics based companies with training and quality systems assistance in order to meet Regulatory compliance. Prior to this role, Danielle has been in the industry for 15 years serving in numerous Quality Management Roles, such as the Director of Product Quality, the oversight of Sterility Assurance practices and provided QA oversight of numerous filling and packaging operations. Danielle began her QA career as a Quality Control Pharmaceutical Microbiologist at a contract laboratory where she performed various tests for their clients. In the years after, she …
Subscribe to our Newsletter