Creating and Implementing an Agile Risk Based Audit Process
This webinar provides the participant with a step by step guideline for converting a traditional audit shop into the expected risk based audit organization. Because of the layered approach to the presentation, even those audit shops that wish to retain some of the successful practices of the past can accommodate the future by layering in pieces of the agile risk based process thereby tailoring their own shops to more effectively meet the needs of their organization. COSO and regulators, as well as the IIA are all focused on helping auditors become more flexible and risk based.
WHY SHOULD YOU ATTEND?
Many audit shops struggle with contributing in today's COSO and Risk Based environment. Movement from traditional audit practices to risk based processes has been difficult and time consuming.

This webinar eliminates the confusion and provides a clear pathway to meeting today's high standards and in turn, motivate the audit team to great accomplishments. Risk based auditing is no longer something to aspire to, it is reality and this webinar brings that reality into a workable and easily
AREA COVERED
Audit Process
Risk Based Auditing
The Audit Cycle from a New Perspective
Entity Creation and Management
Reporting for Boards of Directors
Linking risk to process
Enhancing audit productivity
Flexibility in Audit Processes
LEARNING OBJECTIVES
Defining risk based auditing
Introducing the agile risk audit process
Linking risk based audit to enterprise risk management
Providing a step by step guide to implementing risk based auditing
Addressing challenges of risk based auditing
Introducing new management tools for auditing in a risk environment
WHO WILL BENEFIT?
General Auditor
Audit Manager
Auditors
CFO's
Risk Managers
Boards of Directors
CEO
COO
Many audit shops struggle with contributing in today's COSO and Risk Based environment. Movement from traditional audit practices to risk based processes has been difficult and time consuming.

This webinar eliminates the confusion and provides a clear pathway to meeting today's high standards and in turn, motivate the audit team to great accomplishments. Risk based auditing is no longer something to aspire to, it is reality and this webinar brings that reality into a workable and easily
Audit Process
Risk Based Auditing
The Audit Cycle from a New Perspective
Entity Creation and Management
Reporting for Boards of Directors
Linking risk to process
Enhancing audit productivity
Flexibility in Audit Processes
Defining risk based auditing
Introducing the agile risk audit process
Linking risk based audit to enterprise risk management
Providing a step by step guide to implementing risk based auditing
Addressing challenges of risk based auditing
Introducing new management tools for auditing in a risk environment
General Auditor
Audit Manager
Auditors
CFO's
Risk Managers
Boards of Directors
CEO
COO
Speaker Profile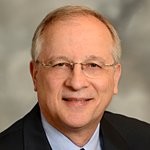 Daniel Clark
Daniel Clark. CRCMP, CISRCP, QIAL Independent Consultant BEXCPartners.comDan has over 25 years of experience in Financial Services from regional banks to global giants like Citigroup and GE Capital. His early career roles included: sales, credit risk management and operations. For the last 18 years he has been fully focused on Risk Management and Internal Audit. His experience as Chief Auditor in two regional banks and as a senior officer in Audit and Risk Review for Latin America provides unique insight into management practices in and outside of the United States. He is also a recognized expert on GRC, a Public …