Corporate Governance Best Practices for Financial Institutions
Recorded Session
90 Minutes
OVERVIEW
Financial institutions are facing an increasingly complex operating environment that demands more and more sophisticated corporate governance and management skills. Changing regulatory requirements, increasing operational sophistication—especially in the technological areas like IT and mobile service delivery—and unexpected operational challenges like the Covid-19 Pandemic are occurring simultaneously and within an increasingly competitive market for banks and other financial institutions including credit unions and FinTech companies. This session will provide corporate governance training for financial institution boards of directors and senior managers based on the latest best practices and regulatory guidance, including how well-managed financial institutions understand how good "governance" is conceptually different from day-to-day "management" of the institution.
Learning Objectives
Learn the specific governance roles of the three components of a banking institution: its management, its board of directors, and its owners (i.e. the shareholders or members).
Better understand what prudential regulators are looking for when they examine your institution for "Management" quality (i.e. the "M" in "CAMELS")
Gain insights into principles and best practices that govern top board and senior management performance.
Why Should You Attend?
Good corporate governance and management are key drivers of a financial institution's success, with the institution's board of directors and senior managers having distinct but complementary roles, and the institution's owners (i.e. its shareholders or members) also playing a distinct and important role. Board members of banks, credit unions, FinTech companies and other financial institutions must understand their governance role and exercise sound judgment about their institution's affairs so that they can establish the institution's strategic objectives and values, set and enforce lines of accountability, and ensure that senior management conducts appropriate oversight. While the board of director's role is to make strategic decisions, the institution's senior management including its President/CEO, however, should be responsible for the day-to-day "management" of the organization such as directing staff and ensuring the fulfilment of operational duties and programs established by the board.
Area Covered
Corporate governance
Fiduciary Duties
Enterprise Risk Management
Who will benefit?
Board Member
CEO
CFO
COO
CRO
General Counsel
CLO
Compliance Officer
Speaker Profile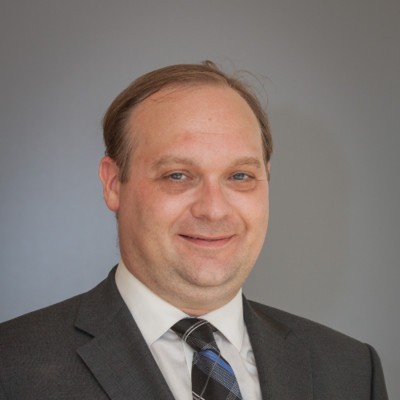 Michael Edwards
Michael Edwards is an attorney-at-law with extensive experience representing banking institutions and credit unions on a wide range of regulatory matters. He has served as Senior Vice President for Advocacy and General Counsel for the World Council of Credit Unions, an international trade association for credit unions and cooperative banks where he advocated before international and national-level banking regulatory agencies including the Basel Committee on Banking Supervision. He has also served as Senior Assistant General Counsel in the Regulatory Advocacy section of the Credit Union National Association, the largest trade association for credit unions in the United States. Michael has …
Subscribe to our Newsletter