New Thinking on Employee Retention to Slash Turnover
Recorded Session
60 Minutes
OVERVIEW
If your organization does nothing to reduce turnover and thereby improve retention, it is quite likely that turnover will get worse! Your organization must take proactive steps to address turnover. And those actions need to be more effective than merely raising salaries or improving management's interpersonal skills, both popular approaches to cut turnover rates.
Did you know some common facts and figures about turnover? Consider: (1) absenteeism is a leading indicator of turnover; (2) engagement surveys can be used to predict turnover rates with great accuracy as much as a year in advance; (3) exit interviews are deeply flawed as they are commonly used and often yield deceptive results; (4) the last people hired are the first people to leave; and (5) how people are treated during their recruitment, selection, and onboarding stages affects their stay-or-leave decisions later
Why Should You Attend?

You should attend this workshop to hear what to do to cut avoidable turnover of good or even top performers while letting the bad performers go.
Area Covered
What is turnover, and what are the types of turnover?
What roles should be played by HR and by operating/line managers in cutting turnover?
How can turnover be slashed?
Who will benefit?
HR Practitioners
Operating Managers
Front-line Supervisors
HR Managers
Speaker Profile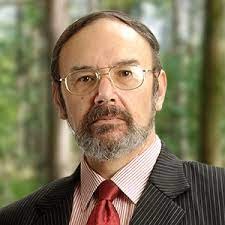 William J. Rothwell
William J. Rothwell, Ph.D., SPHR, SHRM-SCP, CPLP Fellow is President of Rothwell & Associates, Inc. He has worked in HR for more than 40 years and has also worked as a consultant for more than 50 multinational corporations--including Motorola China, General Motors, Ford, and many others. In 2012 he earned ASTD's prestigious Distinguished Contribution to Workplace Learning and Performance Award, and in 2013 ASTD honored him by naming him as a Certified Professional in Learning and Performance (CPLP) Fellow. (ASTD is now called ATD.) In 2014 he was given the Asia-Pacific International Personality Brandlaureate Award.He has authored, coauthored, edited or coedited …
Subscribe to our Newsletter