Writing an Effective Investigative Case Report
Recorded Session
90 Minutes
OVERVIEW
LinkedIn® has been around since 2003 and continues to grow in both popularity and business value. Today LinkedIn with over 560 million members, is owned by Microsoft Corporation and is poised to become an integral component of many Microsoft business systems. The acquisition of LinkedIn by Microsoft is considered a great opportunity for LinkedIn to become an even more powerful business application that can provide value for small businesses as well as enterprise organizations. With a well built LinkedIn Profile the next step is to begin executing on growing your professional network of relevant LinkedIn Connections. I encourage all LinkedIn Members connect with at least one new LinkedIn Member every day of their lives. This session will help the attendees understand how to grow their LinkedIn network in the most meaningful ways possible.
Learning Objectives
Participants will be introduced to the the best practices of managing a LinkedIn network.
Learn who the two people are they need to connect with on LinkedIn.
Understand how to connect with people who do not yet know them.
Discover the best practices of sending a LinkedIn invite.
Participate in a discussion regarding sharing or not sharing your LinkedIn Network.
What to do with your LinkedIn Network as you connect.
Discover ways to nurture your LinkedIn Network on a regular basis
Why Should You Attend?
Social networking is important in many areas of business. Whether you are in sales, account management, operations, management, QA, HR or marketing, we all will be more successful in life, business and career if we are continually growing our personal and professional networks in real life as well as on social networks. LinkedIn is a business tool, not just a social media site. LinkedIn is also a powerful social networking tool where we can find relationships, business connections, new philosophies, ideas and best practices. Connecting with intention and purpose is one way to use LinkedIn as a business tool. The focus of LinkedIn is business professional networking, research and knowledge through the LinkedIn Publishing system. The ability to find people and organizations globally, across dozens of industries, rivals business tools like Hoovers, ReferenceUSA and Dun and Bradstreet in many ways. The added advantage of being able to see how we are connected to these people and organizations, as well as to connect directly to them makes LinkedIn a very powerful business tool.
Area Covered
Managing your incoming LinkedIn Invitations. Sending LinkedIn Invitations.
Network engagement.
Getting introduced on LinkedIn.
Introducing others on LinkedIn.
Managing open received and sent LinkedIn Invitations.
Who will benefit?
Business Professionals in Compliance businesses.
Compliance Professionals.
Information Security Officers.
Security professionals.
Chief Information Officers.
Chief Information Security Officers.
Executive Management.
Individuals involved with recruiting and staffing.
Speaker Profile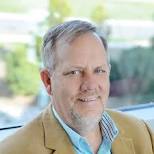 Teddy Burriss
Teddy Burriss is a Certified Social Media Strategist. Teddy has been teaching the best practices and tactics of using social media as business tools for >10 years. Teddy is a Dale Carnegie Graduate Coach, Sandler Sales Trained Professional, Certified Social Media Strategist, LinkedIn Strategist, Practiced Toastmaster, and Certified Career Transition Coach. Teddy invests time each day experimenting with LinkedIn, Facebook, Twitter, YouTube, and many other social media tools so he can then share with others and help them grow their business using social media.
Subscribe to our Newsletter