Understanding Pay Equity , Discrimination and New EEO-1 Reporting Rules
Recorded Session
90 Minutes
OVERVIEW
You will learn about your obligations as an employer in achieving pay equity in your workplace and ways to prevent pay discrimination claims as well as whether you will be subject to the new EEO-1 reporting rules, and if so what you will need to do to be in compliance. In addition to learning what pay equity is, you will learn about the different pay equity laws that impact employers, the different factors you should consider in determining whether you are meeting your legal obligations, and we will talk about what you can do to stay ahead of the curve.
Learning Objectives
Pay Equity is one of the new employment law "hot buttons". Staying ahead of the laws and the EEOC's enforcement efforts will enable you to fly under the radar, avoid employee lawsuits, and attract and retain good talent so your company remains competitive in today's market.
Why Should You Attend?
Gain an understanding of the Pay Gap (what it is and its impact);
Learn about EEOC and OFCCP and their position on and role in fighting pay discrimination and attaining Pay Equity;
Understand new EEO-1 Reporting Requirements and their implications for employers.
Area Covered
Understanding Title VII, Sex Discrimination & pay equity;
Gain some historical perspective on efforts to attain pay equity (The Equal Pay Act, Lilly Led better Act, and the Paycheck Fairness Act);
Who will benefit?
CEO's
Business Owners
CFO's
Controllers
Senior Managers
Hiring Managers
Compensation Officers
HR Directors/Managers
Speaker Profile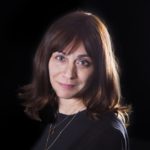 Janette Levey Frisch
Janette Levey Frisch, has over 20 years of legal experience, more than 10 of which she has spent in Employment Law. It was during her tenure as sole in-house counsel for a mid-size staffing company headquartered in Central New Jersey, with operations all over the continental US, that she truly developed her passion for Employment Law. Janette operates under this core belief: It is possible, and it is in an employer's best interest, to proactively solve workforce challenges before they become problems, before they result in lawsuits or steep fines caused by government audits. Janette works with employers on most …
Subscribe to our Newsletter