Understanding the Interplay of FMLA and ADA when Dealing with Employee Absenteeism
Recorded Session
75 Minutes
OVERVIEW
Depending on their size, employers must comply with two important federal laws when they are dealing with employee absenteeism. The Americans with Disabilities Act as Amended covers businesses with at least 15 employees. Under the ADA, a leave of absence may be a reasonable accommodation depending upon the circumstances. Employers with at least 50 employees must also comply with the Family and Medical Leave Act, which provides 12 weeks of unpaid leave per year for eligible employees. This webinar will cover an employer's obligations under these laws, how the laws overlap and diverge in their application, and the different avenues available under each law by which to substantiate the need for leave. We will also cover how these laws sometimes work together to provide more leave than an employer would otherwise expect.
Learning Objectives
Understand the basic eligibility requirements of both ADA and FMLA
Understand which reasons for leave and conditions are protected by ADA and by FMLA and what the distinction is between the two
Explore which conditions may be covered only by FMLA
Understand the difference between FMLA and ADA concerning how employers may substantiate an employee's need for leave
Cover the limits upon the extent of leave imposed by the federal laws and federal courts
Discuss the potential consequences and liability for failing to comply with either law
Why Should You Attend?
Employers must be familiar with the requirements and restrictions imposed by each law so that they avoid costly mistakes. If an employer violates either law when administering employee leaves, it could result in costly litigation and attorney fees.
Area Covered
Which employers are covered by FMLA and ADA?
When an employee's rights under FMLA and ADA begin, whether at the outset of employment or after reaching specific eligibility requirements?
Which employees are eligible for leave under the FMLA?
Which health conditions are considered "serious health conditions" such that an eligible employee could take protected leave under FMLA?
Which employees are eligible for leave under the ADA?
How an employee satisfies the definition of being a qualified individual with a disability under the ADA?
When a leave of absence is a reasonable accommodation under the ADA?
How the definition of disability under the ADA is different from a "serious health condition" under the FMLA?
Which conditions could be covered by both laws?
Which conditions would only be covered by ADA?
Which conditions would only be covered by FMLA?
The different methods for substantiating an employee's need for leave under FMLA and ADA
Certification process under FMLA
Obtaining medical information under ADA
What limits the courts are starting to place on indefinite leaves of absence under the ADA?
What factors could lead to a finding that a leave of absence constitutes an undue hardship on an employer?
Whether qualified individuals with disabilities are automatically entitled to leave under the FMLA?
Under which circumstances the ADA may require additional leave for employees who have exhausted their 12-week entitlement under FMLA
Potential damages for violating FMLA and/or ADA
Who will benefit?
Human Resources (CHRO, Vice President, Director, Coordinator, Generalist)
Leave administrator or coordinator
Benefits specialist
General manager or plant manager
Business owner, for smaller companies
Speaker Profile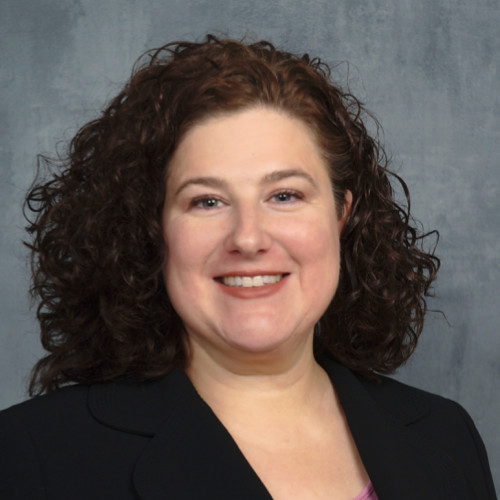 Rebecca Jacobs
Rebecca Jacobs is a Training Consultant and Employment Law Attorney with Rebecca Jacobs LLC. Collaborating with her clients, Rebecca develops and presents customized employee training on topics such as harassment prevention, bystander intervention, and discrimination avoidance. She also trains managers on numerous matters, including family and medical leave and disability accommodation requests.Since 2006, she has been an adjunct lecturer for the Department of Management and Human Resources at the Ohio State University's Max M. Fisher College of Business. She teaches the "Contemporary Employment Practices and the Law" class and has recently expanded her teaching to include "Contemporary Employment Practices and …
Subscribe to our Newsletter