Bad Standard Operating Procedures (SOPs) - Bad Training: Garbage In, Garbage Out
Recorded Session
90 Minutes
OVERVIEW
Standard Operating Procedures (SOPs) are the basis for a large part of the day-to-day training that most pharmaceutical employees are required to perform. Still, it is not widely understood how the writing of a procedure can have a positive or negative impact on training or employee performance, and as a result, training often misses the mark or employees make mistakes that could have been avoided with better synchronization between the activities of the documentation and training groups.
Learning Objectives
Regulatory requirements for SOPs
Define the parameters of an effective SOP – How your foundation keeps subsequent steps from going awry
Interact with the SOP process owner/author to improve the writing of procedures
Translate the SOP into effective curriculum development and training execution
Perform an ongoing assessment of the knowledge retention of learners for continuous improvement
Review of learning objectives
Why Should You Attend?
This session is designed to assist learners with the following objectives:

To improve the writing of SOPs for more effective training and reduction of errors
To understand the regulatory implications of what is written in an SOP
To learn the parameters of an effective SOP
To distinguish a well-written SOP from a poorly written one
To define processes better by effective interaction with the SOP process owner and/or author
To integrate the SOP effectively into the position curricula of employees
To explore the connection between SOPs and job performance, and measure retention of SOP content at the training stage
To make better use of existing tools to evaluate the effectiveness of both SOPs and training
Area Covered
In this course, you will learn the vital connection between documentation and training, and how to maximize this connection to improve the quality of both SOPs and training, as well as job performance. This course is geared toward the pharmaceutical industry, particularly those areas which develop SOPs for the manufacturing or quality monitoring of pharmaceutical products, as well as Information Technology (IT).

The content will be especially beneficial for anyone who is an owner of a process, is responsible for writing or reviewing procedures, and/or manages training in a GMP environment. The course aims to provide practical information, which has already been used on the job effectively and suggests similar actions that learners can apply to their job situations quickly.
Who will benefit?
Documentation specialist
Documentation manager
Technical writer
Trainer
Training manager
Quality Assurance specialist
Quality Assurance manager
Speaker Profile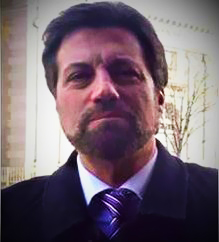 Michael Esposito
Michael Esposito has over 30 years' experience in the pharmaceutical industry and 17 years' experience in GMP training and document management. He has worked for Wyeth Pharmaceuticals, Pfizer, and Johnson & Johnson's Consumer Healthcare Division in a variety of areas including Packaging, project administration, Quality Assurance, Government Contracts, translations, systems training, and international operations. He collaborated in the development and implementation of the training portion of the Consent Decree workplan for Johnson & Johnson Consumer Healthcare and revised their introductory GMP course. He is a member of the training organizations GMP Training Educators Association and Association for GXP Excellence and …
Subscribe to our Newsletter