Risk Management Under ISO 14971 Integrating Concepts From IEC 62304 and ANSI 62366
Recorded Session
75 Minutes
OVERVIEW
Risk Management under ISO 14971 alone is unlikely to be sufficient for most electro-mechanical, software-incorporating medical devices. The current requirements by regulatory bodies incorporate risk management concepts driven by relevant standards such as ANSI/AAMI/IEC 62304 for software and AAMI/IEC 62366 for usability. Similarly, IEC 60601-1 adds further risk management aspects.
Learning Objectives
The key learning objectives would be to provide techniques for a practical and coherent approach to risk management by incorporating the requirements from 62304 and 62366 into the overall risk management process compliant with ISO 14971.
Why Should You Attend?
An integrated approach to risk management, incorporating all these aspects, ensures a comprehensive, cohesive, and coherent risk file while ensuring requirements from these relevant standards are addressed. Attempting to manage risk in "silos" would lead to inefficient operations and possibly an incomplete risk file.
Area Covered
A method to integrate risk management-related requirements from 62304 (software development) and 62366 (usability engineering) will be demonstrated.
Who will benefit?
This webinar is intended for:

Systems engineers
Development engineers from any discipline
Engineering managers
Quality personnel associated with development projects
Project managers
Personnel engaged in postmarket activities will also benefit
Speaker Profile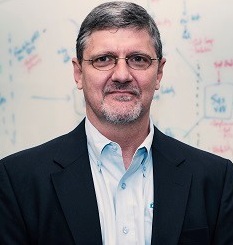 Don Hurd
Don Hurd has over 35 years of experience in supporting the development of applications or containing software in regulated industries, the last 17 in medical devices. With his diverse background, Don provides a unique insight into driving product quality and ensuring the high productivity of development organizations. He is currently the vice president of Quality and Validation Services for The Realtime Group, a contract R&D firm that specializes in serving the regulated industries, primarily medical devices. In this role, Mr. Hurd led the company to certification in both ISO 9001 and ISO 13485, maintaining certification for nearly 15 years. In his …
Subscribe to our Newsletter