Packaging and Labeling in Pharmaceutical Product Development - Best Practices
Recorded Session
90 Minutes
OVERVIEW
Occupying a critical position in the success or failure of any pharmaceutical product launch, Packaging and Labeling form a bridge between the conception of a product and its realization and distribution. Their activities are also crucial for compliance with regulatory agency requirements.
Still, their importance is often underestimated, especially in the planning phases, which leads to unnecessary increases in cycle time, costly errors, delays in product availability, or product recalls due to noncompliance.

Learning Objectives
After completing this course, you'll be able to:
Articulate Packaging and Labeling's role in product development
Ensure adherence to regulatory agency requirements
Anticipate potential obstacles in marketing, medical affairs, regulatory, legal or quality assurance
Why Should You Attend?
Understanding the packaging and labeling process in the larger product development process will provide you an advantage in achieving success.
Area Covered
Regulatory Agency Requirements
SOPs and Change Control considerations related to packaging
Packaging and Labeling Interactions
Creation of the Package
Codes
Packaging Errors
Labeling Errors
Supply Chain Issues
Special Considerations (e.g. Product Launches, Clinical vs. Commercial packaging)
Who will benefit?
Operations Departments
Regulatory Affairs Departments
Labeling and Packaging Departments
Quality Assurance Departments
Production Control Departments
Packaging Technology Departments
Labeling Coordination Departments
Package Engineering Departments
Packaging Operations Departments
Project Management
Sales and Marketing Departments

Speaker Profile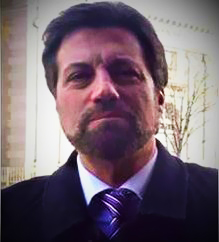 Michael Esposito
Michael Esposito has over 30 years' experience in the pharmaceutical industry and 17 years' experience in GMP training and document management. He has worked for Wyeth Pharmaceuticals, Pfizer, and Johnson & Johnson's Consumer Healthcare Division in a variety of areas including Packaging, project administration, Quality Assurance, Government Contracts, translations, systems training, and international operations. He collaborated in the development and implementation of the training portion of the Consent Decree workplan for Johnson & Johnson Consumer Healthcare and revised their introductory GMP course. He is a member of the training organizations GMP Training Educators Association and Association for GXP Excellence and …
Subscribe to our Newsletter