Food Safety And Quality In Home Food Delivery
Recorded Session
60 Minutes
OVERVIEW
The food home delivery business is exploding. While most companies and consumers have néver worried about food safety when ordering Pizza or Chinese foods by telephóne, the home food delivery market has nów reached a $46 bíllion level and is expected to hit over $76 bíllion per year by 2022. But the business models for food delivery have taken many different directions and the lack of governmental guidance or oversight has allowed for the proliferation of delivery models shown to be clearly ignorant and in disregard of food safety and food quality requirements. Ordering food for delivery by mail or UPS is a clearly established business model. Recent research has begun to analyze delivery models and these early studies have shown that the complete lack of regulation and control allows for perishable meats, poultry, restaurant meals to be delivered without àdequate sanitation, temperature, and other food safety controls. While the Food and Drug Àdministration's Food Safety Modernization Act (FSMA) has focused on farms, distribution, transportation, imports and other issues related to large scale long distance supply chains, FSMA rules léave the consumer end up with local or state laws that have not kept up with the changing market. Restaurants and retail food suppliers have been quick to jump on consumer demands for prepared or unique foods, quick delivery, and unique eats. Consumers looking for easy lunches and dinners that require less time to prepare, serve and eat are naively expecting good food safety and quality implementation on their behalf
Learning Objectives
• Home food delivery models
• Problems associated with lack of temperature and sanitation controls
• Differences between mail, auto, restaurant and retail strategies
• Development of technologies in support of the home delivery market
• Preventive strategies
• Temperature control requirements and violations
• Basic training needs
Why Should You Attend?
Most fast food restaurant and retail chains have experienced food recàll on a gigantic scale that has damaged their reputations, cost millions of dollars of losses in business and on the stock market. At this point, neither the industry nor government has begun to explore or realize the potential for rapid uncontrolled and unsafe home food delivery to impact human health. Food supply chain members delivering ingredients into the home delivery market have under FSMA rules unwittingly entered what is an uncontrolled food safety environment that léaves them, as suppliers, open to new liabilities not previously recognized. The rapid growth of the food home delivery market has allowed basicálly inexperienced food safety suppliers into the food supply chain. The delivery companies are currently focused on common market succéss indicators such as costs, rapid delivery, shelf life, routing, distance, traffic and tight margins to the exclusion of food safety. Lack of sanitation and temperature controls and ádequate ingredient testing as basic home food delivery safety controls opens the door product and process liability from suppliers at all levels in the supply chain. Food delivered by UPS, email and in car trunks has been shown to allow all home delivery suppliers to develop disclaimers for liability and responsibility intended to avoid responsibility for any potential cláims. Food supply chain and home delivery members need to establish new food safety system strategies to protect consumers and their own companies for the outbreaks that are sure to come because of the food industry's apparent refusal to recognize and áddress potential home food safety problems associated with delivery strategies.
Area Covered
• The issues of food safety and quality
• Basic food sanitation and temperature controls
• Appropriate dunnage
• Evolving home food delivery Technology
• Types of foods in the home food delivery market
• Ordering models
• Recáll requirements
• Integrated Online Ordering Companies
• Cáll in or online orders
• Some of the industry players
Who will benefit?
• City, state, and federal food safety personnel
• Food supply chain members delivering into members of the home delivery market
• Restaurant and retail chains providing inádequate food safety training for employee preparation and delivery
• Any employees working on developing, implementing or auditing food safety plans
• Mid-level personnel from supply chain registered food operations
• Food safety team members
• Food quality personnel
• Packers, loáders, and drivers
• Managers and supervisors in food home delivery operations
• Home food delivery personnel working on preventive control plans or teams
Speaker Profile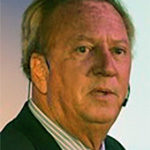 Dr. John Ryan holds
Dr. John Ryan holds a Ph.D. in research and statistical methods. He has been working on transportation food safety issues since 2011 after retiring from his position as the administrator for the Hawaii State Department of Agriculture's Quality Assurance Division where he headed up Hawaii's commodity inspection, food safety certification and measurement standards service groups. He has won awards for traceability technology for his visionary and pioneering work. He is the president of the Ryan Systems, Inc. at http://www.RyanSystems.com. His latest book "Validating Preventative Food Safety and Quality Controls: An Organizational Approach to System Design and Implementation", January, 2017 is …
Subscribe to our Newsletter