Excel: Demystifying the Sort and Filter Tools. How to Easily Summarize & Analyze Complex Data.
Recorded Session
60 Minutes
OVERVIEW
Excel is a powerful program for managing and analyzing lengthy lists of data. What tips, tricks, and techniques do you need to know to quickly and easily sort and filter a range or table of data? Join this training course to explore the shortcuts and solutions for effectively working with large worksheets of data.
Learning Objectives
Learning how to efficiently use Excel is so critical in many of today's office jobs. Many people know the Excel basics. This webinar will show you how to use the tools sort and filter in Excel, and subtotals to really help get the most out of your data, be more efficient, and find the information that you are looking for.
Why Should You Attend?
Attend the webinar if you are using MS Office in a business or educational setting to create reports and presentations.
Area Covered
Sorting data in Excel
Filter data with AutoFilter
Use custom filter techniques
Apply conditional formatting for quick analysis
Sort and filter using colors and icons from conditional formatting
Create, view, and remove Subtotals
Split complex data into separate columns for ideal filtering and sorting
Who will benefit?
Administrative assistants
Managers
Directors
Sales associates
Students
Teachers
Marketing personnel
Medical personnel
Legal professionals
Anyone using MS Office in a business or educational setting to create reports and presentations
Speaker Profile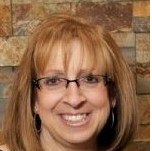 Cathy Horwitz
Cathy Horwitz is an independent consultant specializing in Microsoft Office instruction. She has over 30 years of experience as a Microsoft Office instructor. Cathy is proficient in all levels of Excel, Word, PowerPoint, Outlook and Access. Cathy holds a degree in Psychology and a Master in Business Administration degree with an emphasis in Human Resources.Cathy worked for Zenith Data Systems for 17 years. She worked for a Zenith distributor when personal computers were first introduced. Zenith established a computer division and began manufacturing and selling personal computers. Cathy was involved in software training from the very beginning. She has been …
Subscribe to our Newsletter