Creating Smart Presentations: Integrating Excel, PowerPoint and Word
Recorded Session
60 Minutes
OVERVIEW
Create dynamic presentations with PowerPoint by combining automated features of Word and Excel. Incorporating Word's integration of Excel data, linking Excel to PowerPoint, using Word for automatic PowerPoint speaker notes, online PowerPoint presentations and Word conversion to PowerPoint. This webinar includes a broad scope of techniques that will make reporting and presenting from all three MS Office applications easier and more effective.
Learning Objectives
Learn the details of copy and paste functionality
Determine when and how to link and embed data from one program into another
Master Excel data integration into Word
Use Word to create a new PowerPoint presentation automatically with the send to PowerPoint command
Use Word for automatic PowerPoint speaker notes / handouts
Create an online PowerPoint presentation using Word
Link Excel data and charts with PowerPoint for automatic updating
Why Should You Attend?
Microsoft Office is known for integration capabilities. We typically work with Excel, Word and PowerPoint individually, and we may insert data from Excel into a Word report or a PowerPoint presentation. Each program has features specific to sharing data automatically among programs. This webinar will give attendees important time-saving techniques in creating truly smart presentations; determine when and how to use each type of integration effectively.
Area Covered
Smart reports /dynamic presentations with integrated data
Linking and embedding techniques for auto updates
Inserting an Excel object in Word
Creating and managing an Excel spreadsheet within Word
Word to PowerPoint Integration and PowerPoint to Word
Tips, tricks and time-saving techniques
Who will benefit?
Administrative assistants
Managers
Directors
Sales associates
Students
Teachers
Marketing personnel
Medical personnel
Legal professionals
Anyone using MS Office in a business or educational setting to create reports and presentations
Speaker Profile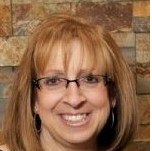 Cathy Horwitz
Cathy Horwitz is an independent consultant specializing in Microsoft Office instruction. She has over 30 years of experience as a Microsoft Office instructor. Cathy is proficient in all levels of Excel, Word, PowerPoint, Outlook and Access. Cathy holds a degree in Psychology and a Master in Business Administration degree with an emphasis in Human Resources.Cathy worked for Zenith Data Systems for 17 years. She worked for a Zenith distributor when personal computers were first introduced. Zenith established a computer division and began manufacturing and selling personal computers. Cathy was involved in software training from the very beginning. She has been …
Subscribe to our Newsletter