Guidelines For Dealing With Psychiatric Issues At Work
Recorded Session
60 Minutes
OVERVIEW
While Title I of the Americans with Disabilities Act (ADA) and other applicable laws originated with both physical and psychiatric disabilities in mind, employers tend to focus more on the physical disabilities. According to a 2013 study by the National Alliance on Mental Illness, an estimated 61.5 million Americans have experienced a mental health impairment in a given year. That number, if anything, continues to rise. This webinar will discuss the employment rights of persons with psychiatric disabilities and conversely the employer's responsibilities toward those employees under the ADA and other applicable laws, with emphasis on workplace accommodations and discuss issues that arise including, without limitation:

How the broadened definition of disability under the ADA Amendments Act (ADAAA) affects individuals with psychiatric disabilities
When is a person with a psychiatric disability is "qualified" for a job?
Common workplace issues involving persons with psychiatric disabilities;
Applicable case examples;
When does an employee's psychiatric issues(s) raise safety issues how does the concept of "direct threat" apply?
Learning Objectives
Learn how the ADA/ADAAA and other applicable laws defines and addresses psychiatric disabilities;
Understand extent and limits of an employer's obligation to provide reasonable accommodations to employees with psychiatric issues;
Learn and understand which practices can give rise to a discrimination claim under applicable federal laws;
Understand when undue hardship and direct threat are a viable defense to a claim of failure to accommodate;
Learn how to balance your obligations to provide reasonable accommodations to the employee and the accommodation to provide a safe workplace for co-workers, customers and the public.
Why Should You Attend?
The Americans with Disabilities Act requires employers to provide reasonable accommodations to qualified individuals with disabilities, including those with mental impairments, that substantially limit their major life activities–unless the accommodation causes an undue hardship on the employer; or the employee poses a direct threat either to his safety or the safety of others. But what does all that really mean? When interacting with employees with psychiatric conditions, which fears and concerns are valid? How should employers address these concerns, especially in light of the increase in and devastating damage caused by incidents of workplace violence? How do you know when someone has a psychiatric illness or is just plain strange? And, when someone does have a psychiatric illness, what are your obligations? Not knowing the answers to these questions could guarantee you legal trouble. By becoming aware of your responsibilities you can take your first steps toward preventing tragedy, ensuring a productive, engaged workforce and safe workplace, and that you are protected against legal liablility.
Area Covered
Mental Illness in the Workplace: Trends and Statistics
Applicable Laws (ADA, Rehabilitation Act, Executive Orders, among others)
Potential Legal Issues: Discrimination, Disparate Treatment, Disparate Impact;
Americans with Disabilities Act (Definition of Disability, Reasonable Accommodation, Undue Hardship, Direct Threat;
Workplace Safety/Violence Issues;
Leave and Attendance Issues;
Medication;
Substance Abuse;
Permissible inquiries, medical exams;
Co-worker questions and issues.
Who will benefit?
HR Directors
Managers
VP's, Hiring Managers
CEO's
COO's Business Owners
Senior Management
Safety Officers
Compliance Officers.
Any industry or business with employees.
Speaker Profile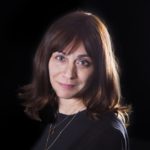 Janette Levey Frisch
Janette Levey Frisch, has over 20 years of legal experience, more than 10 of which she has spent in Employment Law. It was during her tenure as sole in-house counsel for a mid-size staffing company headquartered in Central New Jersey, with operations all over the continental US, that she truly developed her passion for Employment Law. Janette operates under this core belief: It is possible, and it is in an employer's best interest, to proactively solve workforce challenges before they become problems, before they result in lawsuits or steep fines caused by government audits. Janette works with employers on most …
Subscribe to our Newsletter