Difficult People Made Easy - How to Inspire Others and Build Successful Relationships
How do you build relationships with people inside and outside your organisation?
How does your behaviour influence the way that you interact with others?
How do others' behaviour influence the way you react to certain events?
How does their behaviour influence you?
From time to time, everyone finds themselves in awkward situations and having to deal with difficult people.
What if you could learn the secrets of dealing with ANY type of behavioural response and social interaction style?
Some people are naturally great with other people. However, for most people it takes a dedicated amount of time and energy to build good, powerful business relationships that are authentic and lasting. They are such an integral and necessary part of success, but many people do not seem to want to put in the work.
Effective leaders are distinguished by their emotional and social intelligence. Emotional and social intelligence helps business leaders to successfully address fundamental challenges in a changing workplace and drive performance. Research has found that individuals with strong leadership potential tend to have higher levels of emotional and social intelligence, suggesting that they are significant qualities for business leaders and managers to have. As the pace of change is increasing and the world of work is making ever greater demands on a person's cognitive, emotional and physical resources, this particular set of abilities is becoming increasingly important.
Successful and powerful business relationships don't just happen without dedicated, consistent work. To be truly effective within a work context, a person has to learn how to interact with others, and how to negotiate their way through life's events and experiences.
Everybody has their own social interaction style based around their behavioural preferences. Each person instinctively acts according to their inherent style. Team members will act out their styles in team working. Customers will act out their styles in buying situations. Salespeople will feel more comfortable selling according to their natural style.
Understanding how people behave, what motivates them and why they respond in certain ways will help in developing better quality connections with people and allow you to interact with them more authentically. This will ensure that the relationship that develops is more rewarding for everyone.
This webinar explores the psychology behind what really motivates and influences your co-workers, colleagues and customers. You will discover what really makes people tick, how they perceive and react to different situations and why they behave the way they do.
You'll learn how to inspire top performance, gain trust, win confidence and build lasting relationships – more effectively and with great results.
WHY SHOULD YOU ATTEND?
People are not difficult they are simply different. Gain the confidence and ability to communicate with all behavioural styles effectively.
AREA COVERED
Knowledge around the principles and the skills underpinning successful interactions
Introduction to the four social interaction styles - Driver, Expressive, Amiable and Analytical
Recognising the primary focus and behaviours of the social interaction styles
How to engage successful with each social interaction style – do's and don'ts
How each social interaction style responds to pressure and how these differ between the styles
Insights that can be used to establish rapport, open lines of communication, build trust, motivate and influence
LEARNING OBJECTIVES
Identify the four different social interaction styles and understand how all four styles operate
Recognise the social interaction styles of others to understand how to get on with different styles more effectively
Describe ways to work more effectively with each Social Interaction Style
Determine where, when and why conflict and problems may arise
Assess strategies for typical situations that require you to influence and communicate with all the social interaction styles
Examine ways to increase your power through understanding assertiveness and emotional management
WHO WILL BENEFIT?
Executive Leaders
Human Resources Directors
Chief Financial Officers
Chief Operating Officers
Presidents
Vice-Presidents
People are not difficult they are simply different. Gain the confidence and ability to communicate with all behavioural styles effectively.
Knowledge around the principles and the skills underpinning successful interactions
Introduction to the four social interaction styles - Driver, Expressive, Amiable and Analytical
Recognising the primary focus and behaviours of the social interaction styles
How to engage successful with each social interaction style – do's and don'ts
How each social interaction style responds to pressure and how these differ between the styles
Insights that can be used to establish rapport, open lines of communication, build trust, motivate and influence
Identify the four different social interaction styles and understand how all four styles operate
Recognise the social interaction styles of others to understand how to get on with different styles more effectively
Describe ways to work more effectively with each Social Interaction Style
Determine where, when and why conflict and problems may arise
Assess strategies for typical situations that require you to influence and communicate with all the social interaction styles
Examine ways to increase your power through understanding assertiveness and emotional management
Executive Leaders
Human Resources Directors
Chief Financial Officers
Chief Operating Officers
Presidents
Vice-Presidents
Speaker Profile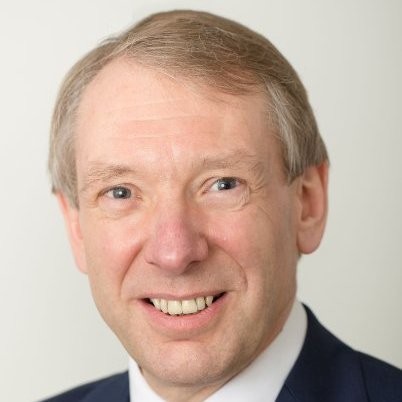 Robin Hills
Robin Hills is Director of Ei4Change – Emotional Intelligence 4 Change – a company specialising in training, coaching and personal development focused on emotional intelligence, positive psychology and neuroscience.Robin has over 40 years' business and commercial experience helping executives and leaders develop business performance through increased self-awareness and understanding of others. In his work, he uses internationally recognised profiling tools to assess type, trait, behaviour, and emotional intelligence.Robin is the author of two business books in The Authority Guide Series and has developed an experiential coaching methodology Images of Resilience to support cathartic conversations around resilience.Robin has developed the most …