Stay Interviews: Engaging Talented Employees with Focus and Intention
Recorded Session
60 Minutes
OVERVIEW
Managing talent is much more complex in today's dynamic work environments. Gone are the days of "lifetime employment." At the same time, this approach won't do for fast-paced employers either, as fresh ideas and innovative thinking are key factors to building strong, agile companies. However, when you identify valuable, high-contributing employees in your team, it makes sense to want to retain them.

It's not surprising, then, that forward-thinking, strategic leaders of people know that one of the best actions they can take to move their business forward is to engage their best performing employees. With an eye on positive talent management, these leaders aim to reduce unwanted attrition, maximize employee engagement, and minimize hiring and replacement costs.

A low-cost and practical approach to retaining key talent is to leverage stay interviews. While many organizations use a casual structure for stay interviews, this course will provide you with a more structured approach so that the outcomes are more intentional and results-oriented.

By setting an overall strategy for stay interviews, you create a firm foundation on which to build the components of a tailored approach for your organization's culture, your management style, and the communication styles of you and your employees. You'll learn best practices to ensure that your efforts will yield valuable, actionable information for you to create a forward vision and path for your employees. You'll also understand how to nuance and adjust as you and your employees set your sights on future growth, development, and contribution opportunities.
Why Should You Attend?
If you've ever found yourself dumbfounded by high performing/high potential employees handing in letters of resignation seemingly "out of the blue," then it's time to get real.

Today's high-performing employees want and need a job that resonates with their values, practical needs, opportunities to contribute, and desires for professional growth and development. If they feel disconnected from their employees, managers, and work, they start to look elsewhere to build their resumes. But it doesn't have to be this way if you provide a way for them to communicate their impressions and insights to you.

You have a powerful tool at your fingertips to help you identify the primary factors that excite, engage, and empower your best employees. With this course, you will learn about "stay interviews" and how they can be used to retain your most desirable employees. By taking a proactive approach that engages both you and your employees, you will identify valuable information to set a path for intentional employee retention. By reducing unwanted attrition in your workforce, you'll be able to reduce hiring/replacement costs and maximize continuity in your team.

This course is designed to give you the practical information you need to understand how to create a stay interview process that will help you to retain your best and brightest employees in this competitive hiring market.
Area Covered
Understanding the components of an effective stay interview strategy
Identifying your goals and commitments before engaging in the stay interview process
How to set up and prepare for the initial stay interview
Review of powerful, insightful questions for the stay interview
Best practices for following through with the stay interview
Who will benefit?
Human Resources Professionals - All Levels
People Managers and Supervisors - All Levels
Talent Management Professionals
Department Managers
Directors of Operations
Speaker Profile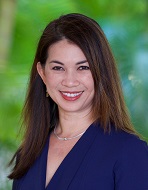 Melveen Stevenson
Melveen Stevenson is the CEO and founder of M.S.Elemental, LLC, a human resources and business advisory firm based in Los Angeles, California. As a certified HR professional with a background in accounting and finance, she helps companies to navigate the human resources "jungle" of compliance, human capital, and leadership challenges. By using an encompassing business approach, she helps to strengthen the infrastructure of organizations from the inside out, specifically through leadership development, operations, training, employee engagement, and career coaching.Over the last 17 years, Melveen has held leadership positions in human resources operations, supply chain, and talent management at international companies …
Subscribe to our Newsletter